Yesterday I stumbled on inexpressibly tacky proof that expensive does not equal good.
The UK Guardian has a collection of photos from the luxury villa of an Italian mobster. Their commentary is truly priceless. You can view their gallery here:
Criminal? Italian Mafia Interior Tastes Exposed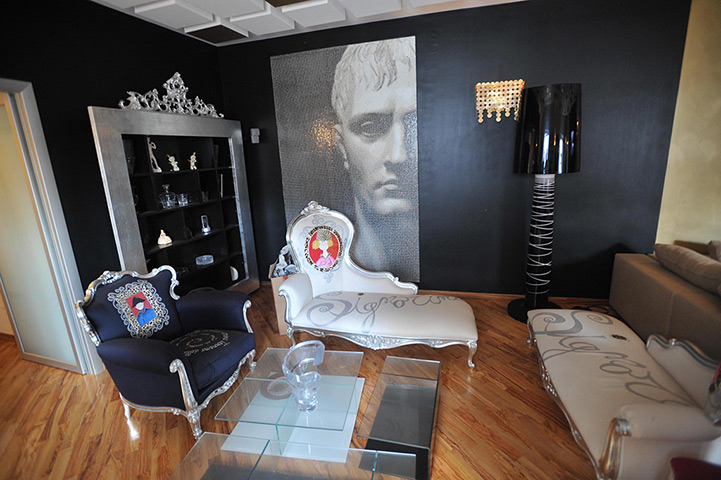 It was a sort of quirky encouragement to me to keep at the "design on a dime" thing. I got to places like the
Inspired Room
and
Design Sponge
for inspiration. But sometimes, as a newlywed, I just don't
have
stuff lying around to repurpose. Sort of Ironic.
chaise in the "library" entry way
I'm not the world's best thrifter, either. Life's been kinda crazy recently--crazier than usual, I mean--but I'd like to take the time to come up with a project and do it. Since we rent, it can't be anything too drastic. But I sure would like to do something with that mantel of mine...And maybe find some circular somethings to hand on either side of our bamboo wall hanging in the living room....
bamboo-as yet unfinished